Have you ever considered getting liposuction? Liposuction is a very popular cosmetic procedure. Although it can be a fantastic way of enhancing your appearance, it isn't for everyone.
The cosmetic procedure can help you look closer to your ideal self. Looking this way can help you feel more confident, but it's not meant to be a cure-all for the things you don't like about yourself.
Liposuction is not designed to replace eating a healthy diet or regular exercise. Instead, it targets certain body areas and removes excess fat in a specific area.
Are you wondering if you would make a good candidate for liposuction? If you meet the following criteria, liposuction is likely right for you.
The first step is to talk to your doctor at Lexington Plastic Surgeons about scheduling an evaluation for the cosmetic procedure. Keep reading to learn about 6 signs you could benefit from liposuction!
1. You Have Stubborn Spots That Don't Respond to Diet or Exercise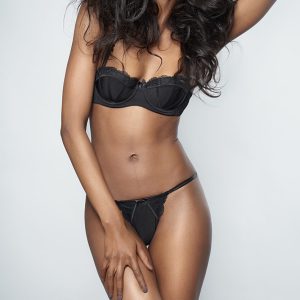 Many people have certain stubborn areas of their body that hold onto fat. These areas may not respond to diet and exercise and stick around even when you lose weight in other areas.
Problem areas usually include the butt, thighs, upper arms, neck, or love handles. Before you can have liposuction, these areas should only have a minimal amount of fat left that you've tried targeting with exercise.
Liposuction is not for removing large amounts of fat from any part of the body. Doing this can be dangerous. You'll see the best results in small areas where exercise hasn't been successful.
2. You're In Good Health
Before having most elective procedures, you should be in good health. You don't need to be in perfect health, but this usually means you have no pre-existing conditions and are a non-smoker.
Pre-existing conditions that can interfere with healing, like autoimmune diseases or your ability to withstand general anesthesia, can make any surgery unsafe, including liposuction.
Some pre-existing conditions may not interfere with liposuction. The healthier you are, the fewer risks of having any procedure.
Be sure to talk to your doctor at Lexington Plastic Surgeons and disclose your complete medical history during your evaluation. Knowing your full medical history is the only way to ensure our team addresses the potential for any risks for you before you undergo liposuction. We want all our patients to be as safe as possible before any cosmetic procedures.
3. You're Close To Your Ideal Weight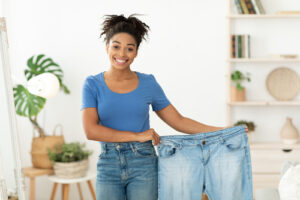 Because liposuction isn't meant to remove a large amount of fat, you should be close to your ideal weight. To be considered a candidate for liposuction, you should already be at or very near your goal weight.
Liposuction removes small problem areas of fat. It is not a weight-loss tool.
You should already be at a healthy weight before having liposuction. What is and isn't a healthy weight depends on many factors. Determining a healthy weight is something you should discuss with your doctor during your evaluation.
You're more likely to be a good candidate for liposuction if you are healthy, active, and close to your goal weight. The only way to know if you qualify for liposuction is to schedule a consultation at Lexington Plastic Surgeons!
4. You Aren't Planning on Losing a Lot of Weight
Because liposuction is not a weight-loss tool, you shouldn't use this cosmetic procedure to lose a great deal of weight. You also shouldn't undergo liposuction if you plan on losing more weight after having it.
After you have liposuction, you should be at your ideal weight, and losing more may harm your health. This shouldn't be an issue if you're already close to your goal weight, but it's something to consider if you're thinking about having liposuction.
5. You Will Continue to Eat Right and Exercise After Surgery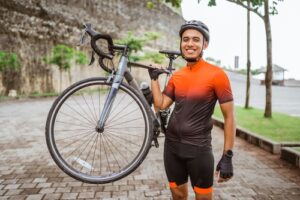 While you shouldn't lose a lot of weight after having liposuction, you should continue to eat a healthy, balanced diet and remain active. To stay at your ideal weight, you need to eat right and stay healthy.
It's the only way to maintain your current amount of body fat and stay healthy. Remember that proper nutrition and exercise aren't just tools for weight loss, but they're also essential in living a healthy life.
After you have liposuction, it's essential to continue to be healthy. There will be a recovery period after having liposuction. You'll need to stick to light activity and listen closely to your surgeon's instructions during that time.
But once you're cleared for more intense exercise, you shouldn't have any difficulty remaining as active as before having liposuction. The upside will be that you'll look and feel great!
6. You Have Realistic Expectations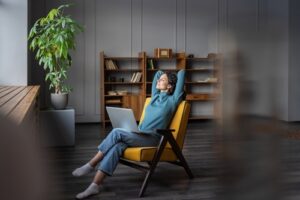 Before having liposuction, you should know what goes into the cosmetic procedure and what kind of results you may have. To perform liposuction, the surgeon uses a tool called a cannula.
A cannula is a steel tube that's hooked up to a vacuum. Liposuction works by removing fat deposits from under the skin's surface.
Sometimes, a special kind of cannula that oscillates will break up more challenging areas of fat. This power-assisted liposuction carries a bit more risk but may be necessary for denser fat. It may stick closer to muscle, which is often the case for men.
There are risks involved in any procedure, no matter how minor. The same is true for liposuction.
You can minimize many risks by being a good candidate for the cosmetic procedure. You still need to be aware of the potential risks and talk them over with your doctor.
But as long as you know the risks and know what to expect when having liposuction, this procedure can be highly beneficial and give you your ideal features, boosting your confidence and self-esteem.
Want to learn more about liposuction, including if you're a good candidate for this cosmetic procedure? Schedule your evaluation with one of the experienced plastic surgeons at Lexington Plastic Surgeons now!