See for yourself why thousands of people just like you chose
Dr. Jones, world renowned celebrity cosmetic & reconstructive surgeon.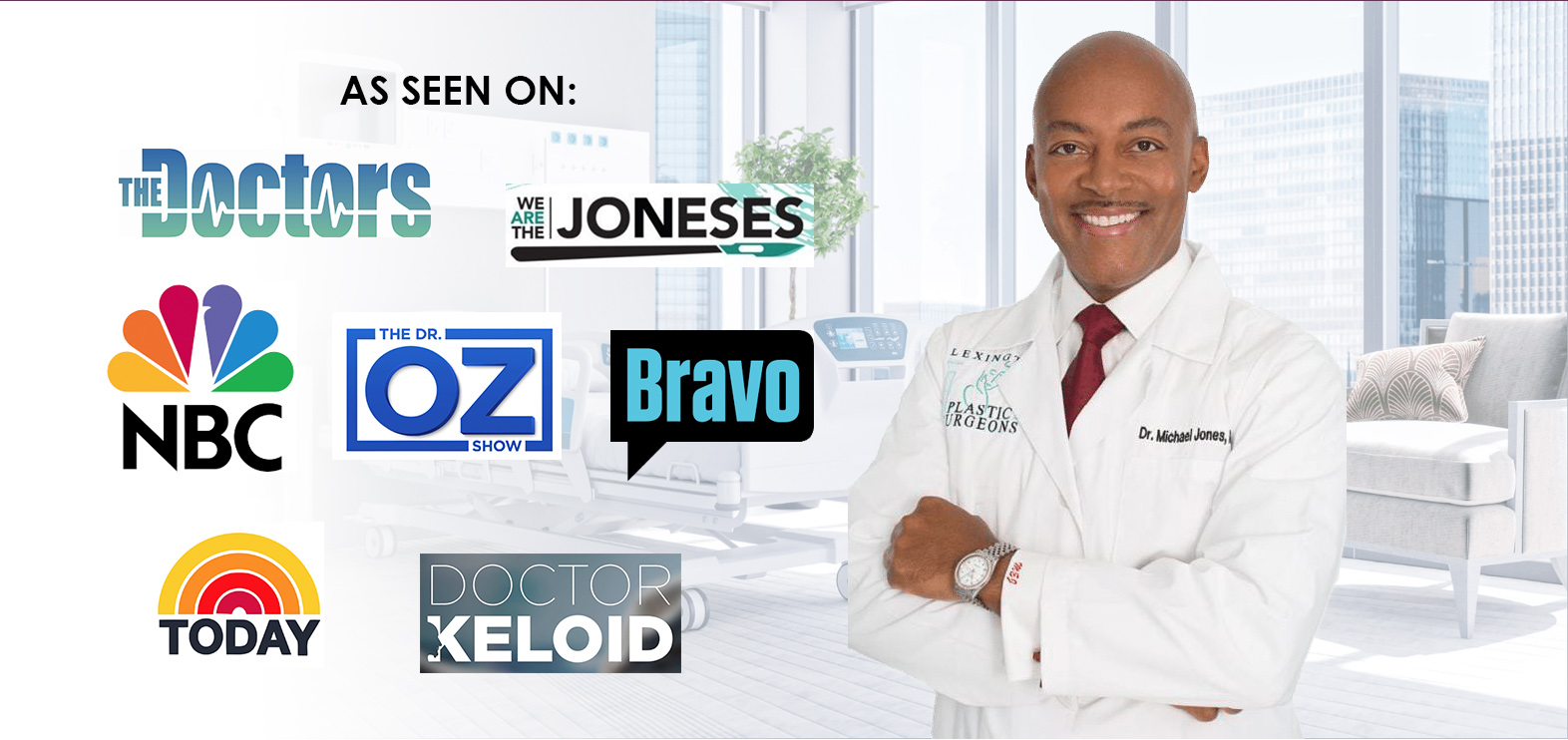 Dr. Michael Jones
Celebrity Plastic Surgeon
and Star of "We Are The Joneses"
Welcome to Lexington Plastic Surgeons, where we specialize in making dreams come true for people of all shades of color. Dr. Michael Jones and his dedicated team of expert plastic surgeons understand that everyone is different. You have unique desires, genetics as well as budget. That is why we work with you confidentially to develop a personalized affordable plan to make your dream a reality.
Board-Certified Expert Surgeons: experienced in working with a wide range of skin tones and
ethnic backgrounds.
Natural Results: We believe in enhancing your natural beauty, not altering it.
Easy Financing: To make your journey even more accessible even for those with low or bad
credit.
Personalized Plans: That include respecting your unique desires, budget and lifestyle. We
believe that quality care should be accessible to everyone.
Affordable Options: We understand that not everyone is wealthy, and that's why we offer a range of affordable options without compromising on your dreams.
CALL RIGHT NOW TO RESERVE YOUR
$500
GIFT CERTIFICATE*
OR FILL OUT THE
FORM BELOW
*Use towards surgical procedure. Restrictions apply.
Cannot be combined with any other offer
Call Now For Your Free Info
Confidential / no obligation

Alternatively Use The Form Below